Dictanote is a cloud-based notes app with built-in speech-to-text integration. Dictanote lets you efficiently categorize your ideas, thoughts, research, and todos into notes and notebooks. Dictanote has a built-in MS Word-like editor with which you can write and format your notes. As the name suggests, the key feature of Dictanote is that in addition to writing your notes, you can use your microphone to **dictate** notes! Try it now at https://dictanote.co
By upgrading to Dictanote Pro, you can unlock the full feature set of Dictanote. You can organize your notes more effectively into notebooks, access custom voice commands - an essential feature needed to automated common tasks and achieve higher accuracy, get better speech recognition, and access Dictanote Transcribe (which lets you submit requests to transcribe audio files into text). In this article, we show you how to upgrade to Dictanote Pro.
Here is a feature comparison between the free version and Dictanote Pro: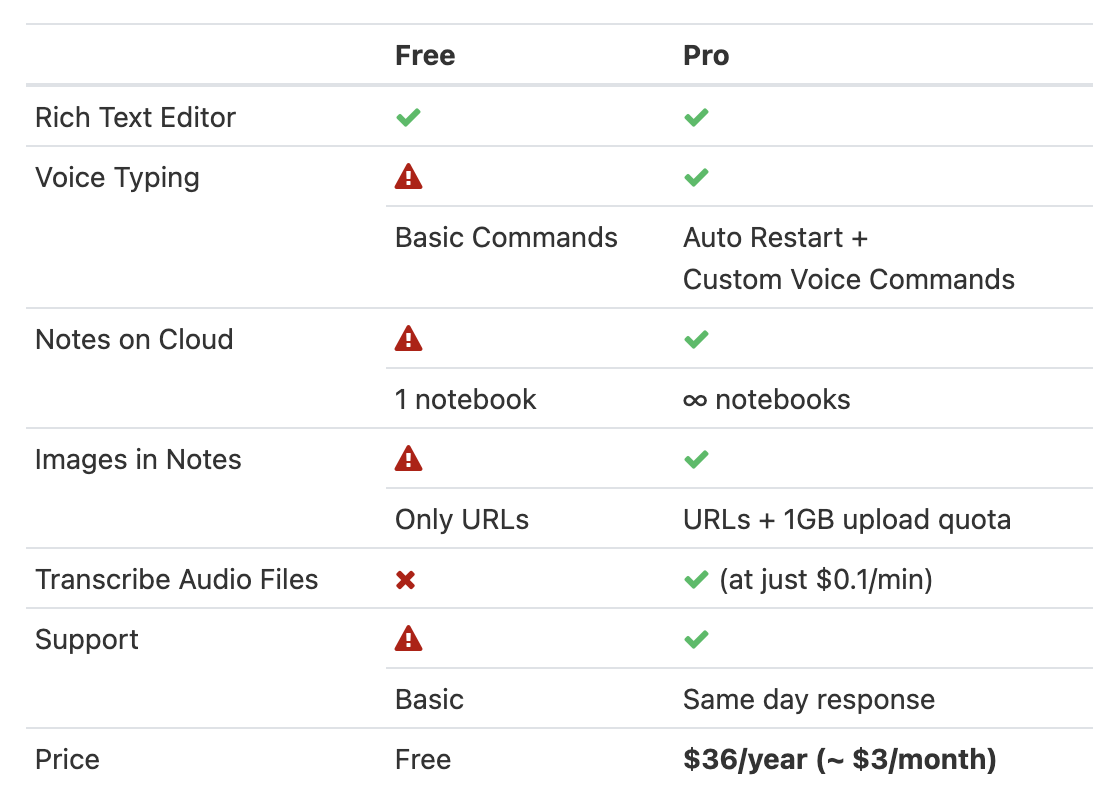 How to Upgrade?
Step 1: Go to https://dictanote.co and log in (if you are not logged in already)
Step 2: Click on the Upgrade button in the toolbar (found on the left side of your window)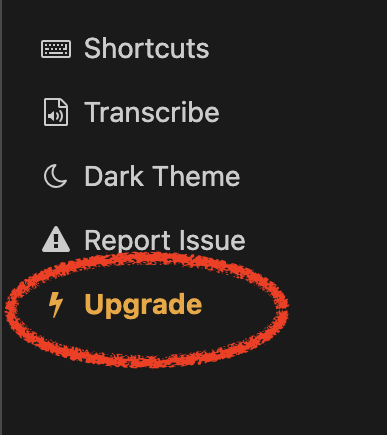 OR click on the Upgrade button at the top right corner

Step 3: Click on the Upgrade Now button.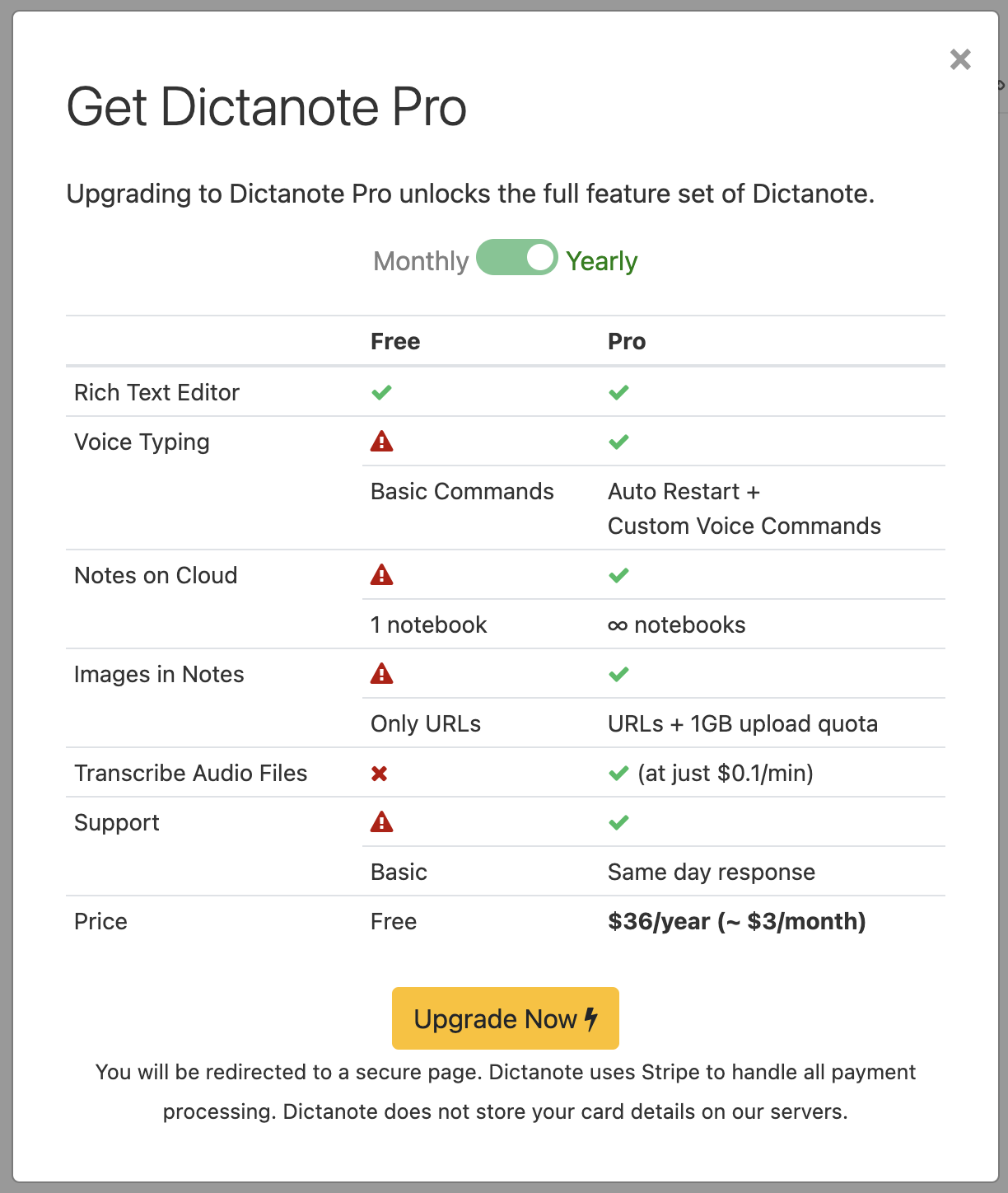 Step 4: You will be taken to a secure payment portal. Enter your payment details (can be a debit or credit card) and click Pay. Note that all payment processing happens via Stripe. Stripe is a leading payment processor used by many companies including Facebook, Lyft, Shopify, etc. We don't store your card details on our server.
Step 5: That's it. You now have Dictanote Pro :-)