Before we being, make sure you are actually using Google Chrome. Dictation does not work on other browsers ! It does not work on Edge / Chromium / Firefox / Brave / etc. 
If your microphone access is blocked to Voice In, click on the video icon as shown below: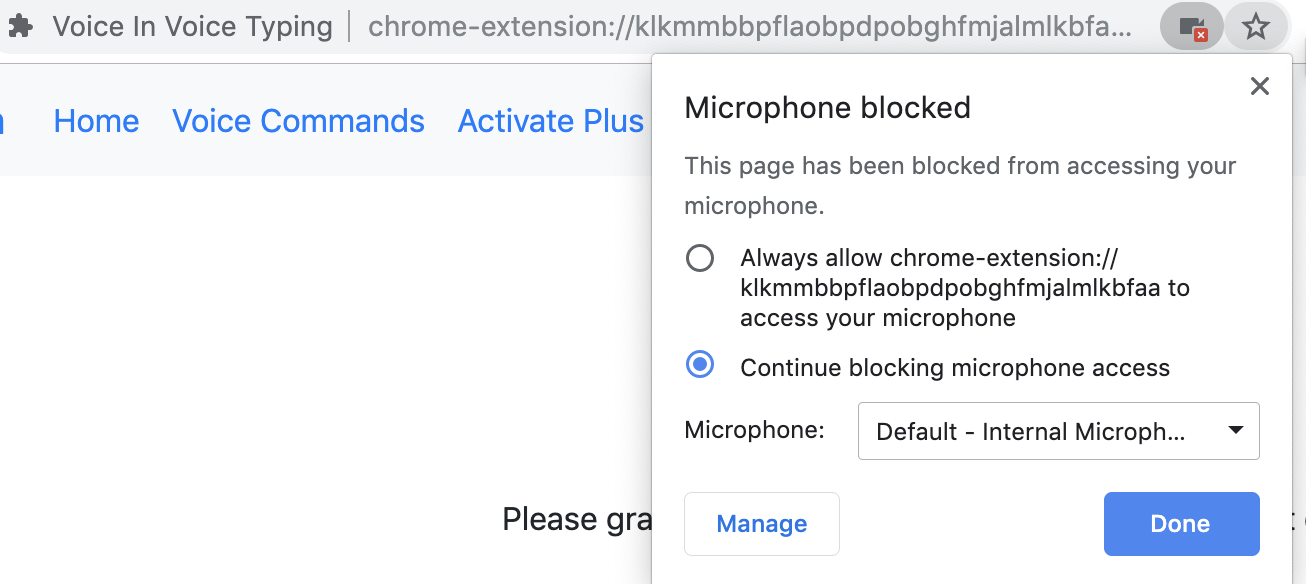 Change the setting to "Always allow":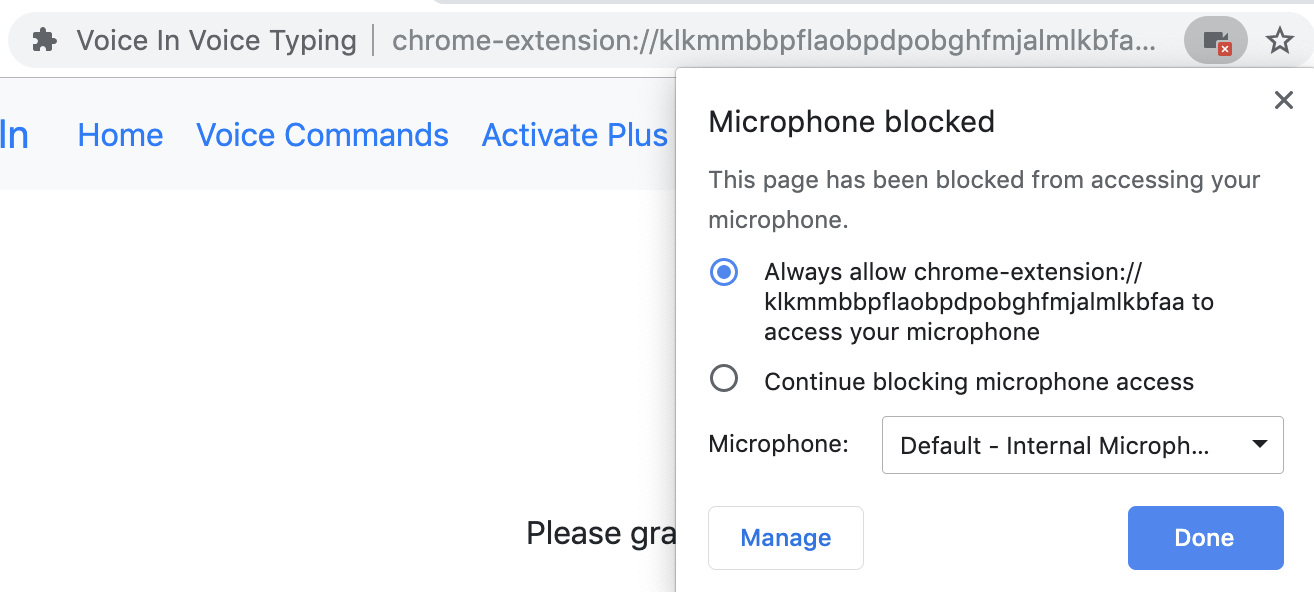 Then click on the "Allow microphone access button"