In this article, we explore how to use the Dictation Box to dictate on certain websites like Google Docs and Google Slides where Voice In does not work by default.
Enabling Dictation Box
Before you begin, ensure that you have not disabled the Voice In pop-up box.
There are two ways to enable the Dictation Box:
1) Click on the Voice In icon on the address bar to start dictation.
That should show a Voice In button on the page. Click on the button, a settings window will open up on the page.

Select the enable dictation box checkbox. Once you do that you should see the Dictation Box show up.

2) Go to Voice In options page
Go to the Dictation Box settings section and add in the domain name of the website where you want Dictation Box to show up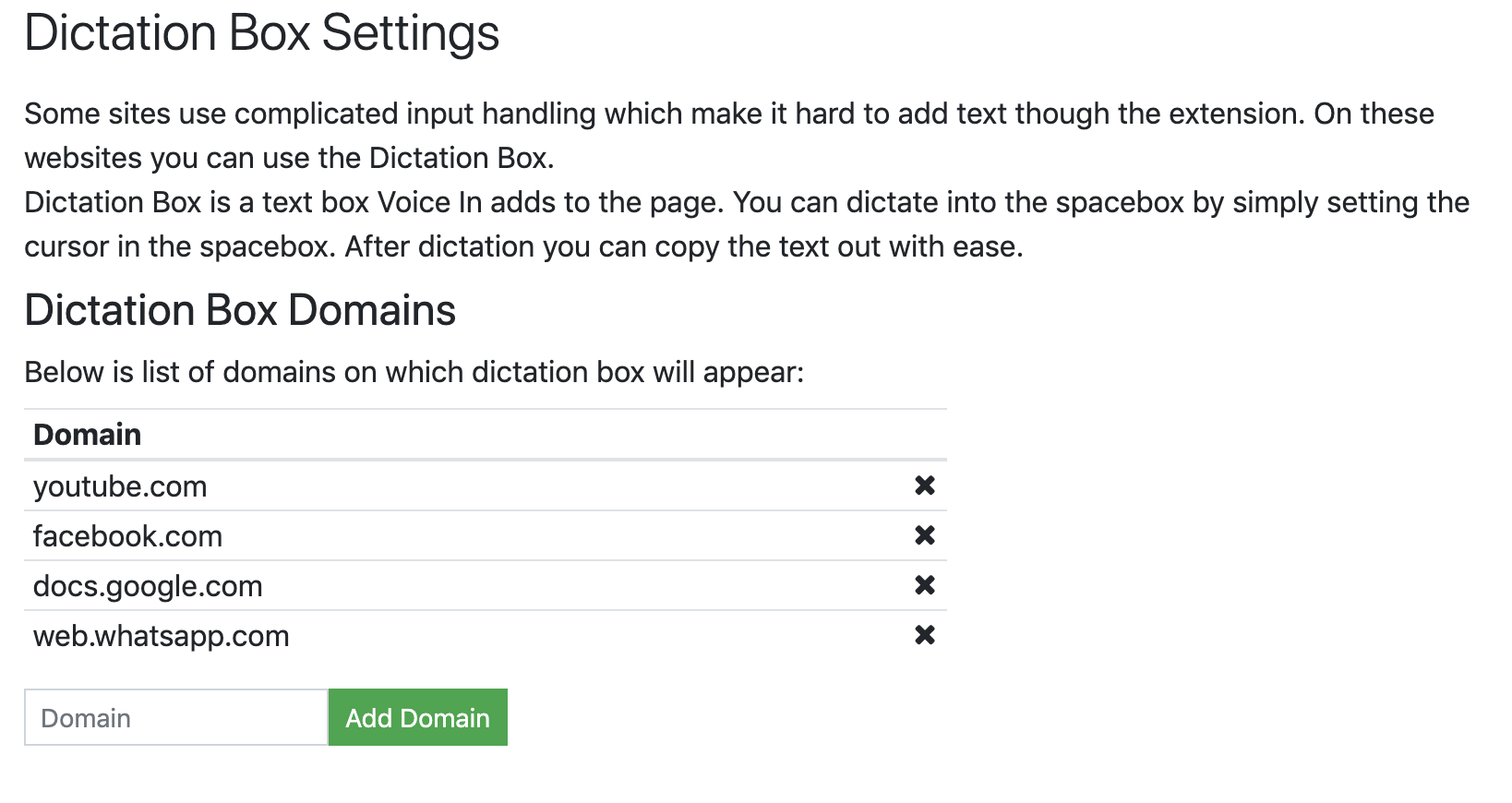 For example, if you want to use it on Google Docs (URL https://docs.google.com) - in the domain field put in "docs.google.com" and click Add Domain
After you add the domain, refresh the target page if you have it open already.
Using the Dictation Box
You can use the Dictation Box by simply placing the cursor within the box and dictating. Dictation Box serves as an ordinary textbox and all voice commands work within it.
Once you are done, you can click Copy to copy to the clipboard and then paste it into the appropriate textbox.
There are two voice commands to make this easier:
copy box - Copies the contents of the Dictation Box to clipboard
paste that - Pastes the content in the clipboard at the cursor location