If you see the following error below, it means Dictanote cannot access your microphone.
Method 1 (Simple)

All you have to do is click on the Secure icon and enable microphone access for Dictanote.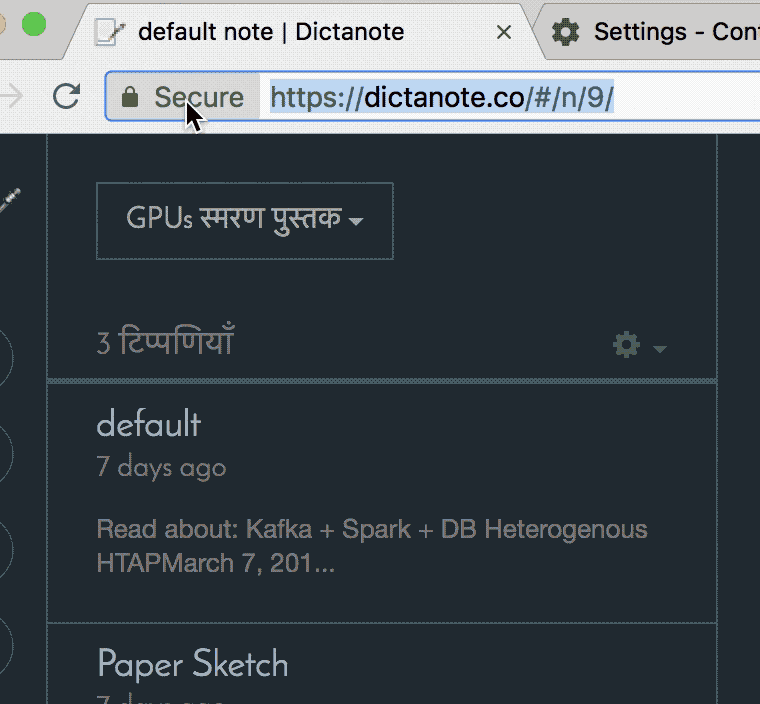 Reload the page and you should be able to use the microphone.
Method 2 (Use only if Method 1 does not work)
If you previously disallowed Dictanote access to your mic in Chrome, you will need to enable it in your Google Chrome settings in order to use it once again.
Follow these steps to allow Dictanote access to your mic in the Chrome browser:
1. Click the Chrome menu 
 on the browser toolbar.
2. Select Settings.
3. Click Advanced.
4. In the "Privacy and security" section, click Content settings.
5. In the "Content settings" section, click Microphone
6. Find Dictanote in the Block section and click the Trashcan to delete it.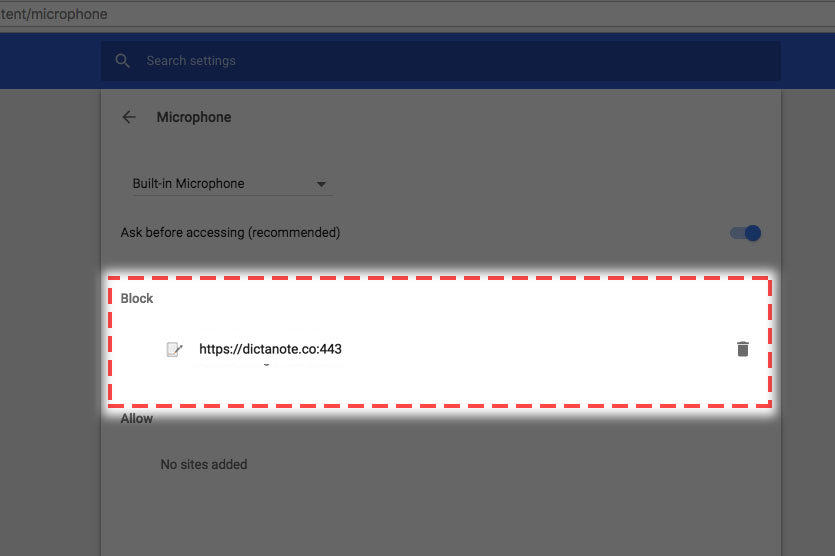 Go back to Dictanote.co and refresh the page. You should be good to go.