You can install Dictanote directly from the Chrome browser on Android.
Step 1: Open dictanote.co in the chrome browser.
Step 2: Click on settings button at the top right corner. Then press 'Add to homescreen'. When you hit 'Add', you will get an app icon added to your home screen.
Once installed, you can use Dictanote just like on desktop. However, make sure to turn your device volume to 0 before you start dictation.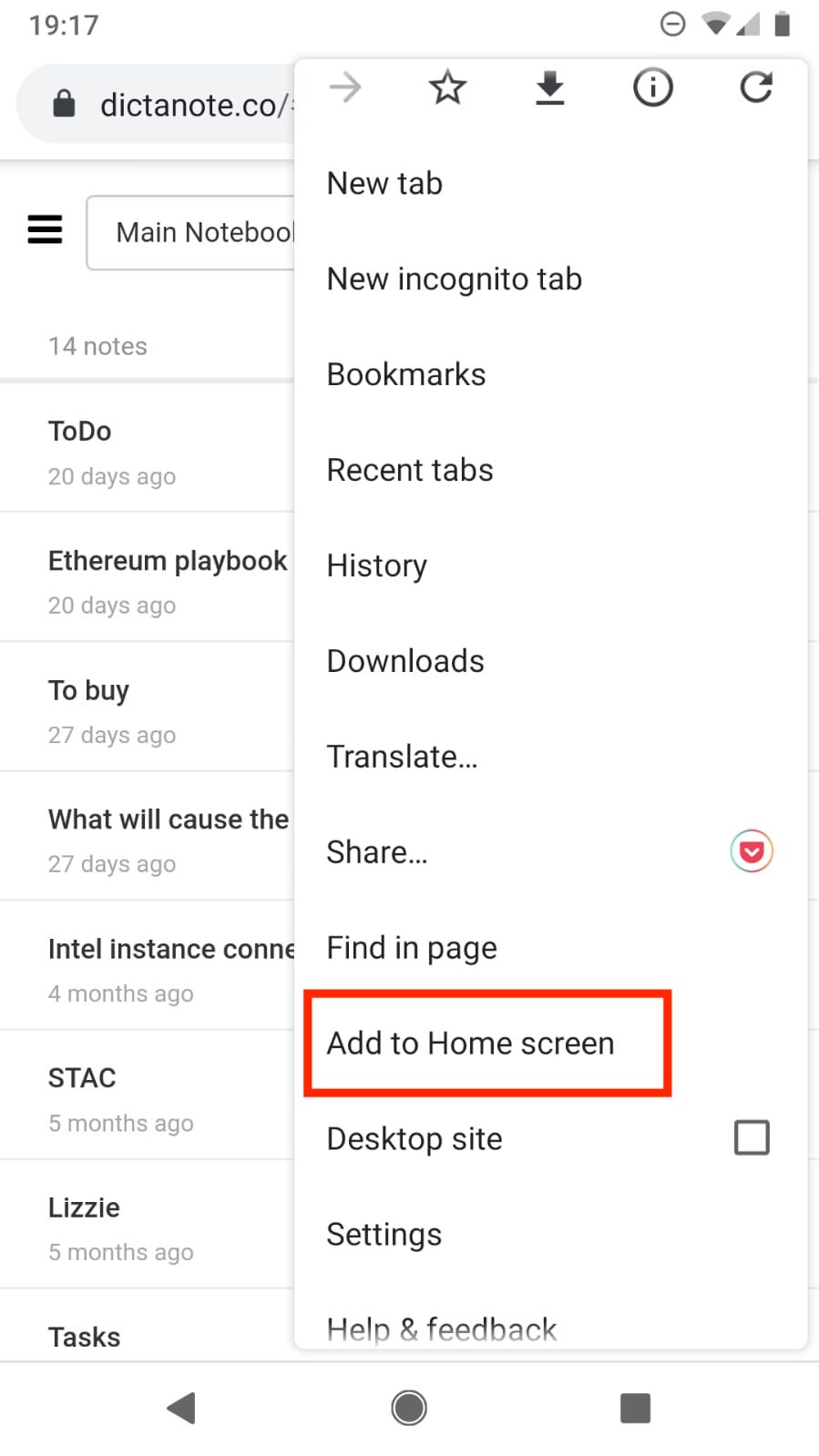 Note that we do not have an explicit app on the play store.