When you land on Dictanote you will see an interface like this: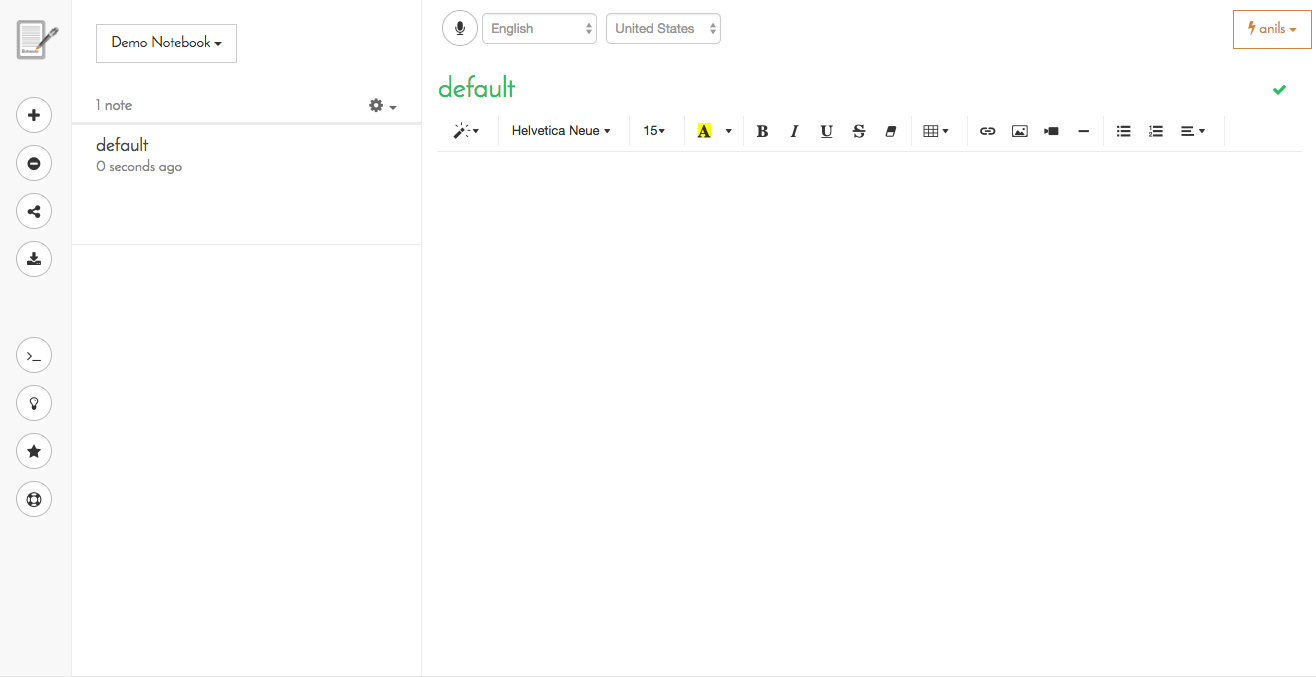 Lets dissect the different parts of the interface:
- Language Settings: First thing is to set the right language/dialect. If you are from Australia and speak English, set it to English > Australia. Once set, click the microphone icon to start dictation. 

- Note Editor: Dictanote has a feature rich text editor which allows you to do most of the formatting possible in MS Word. You can edit the content and the note title. Dictanote auto saves when you update (note: there is no explicit save button).  
- Toolbar: Toolbar is left pane, it has a number of buttons to create, delete, share and download your note. 
Finally, if you upgrade to Pro, you can also
- Access voice commands seen above as (>_) button. See here for more info.
- Create notebooks which allow you to nicely organize your notes.